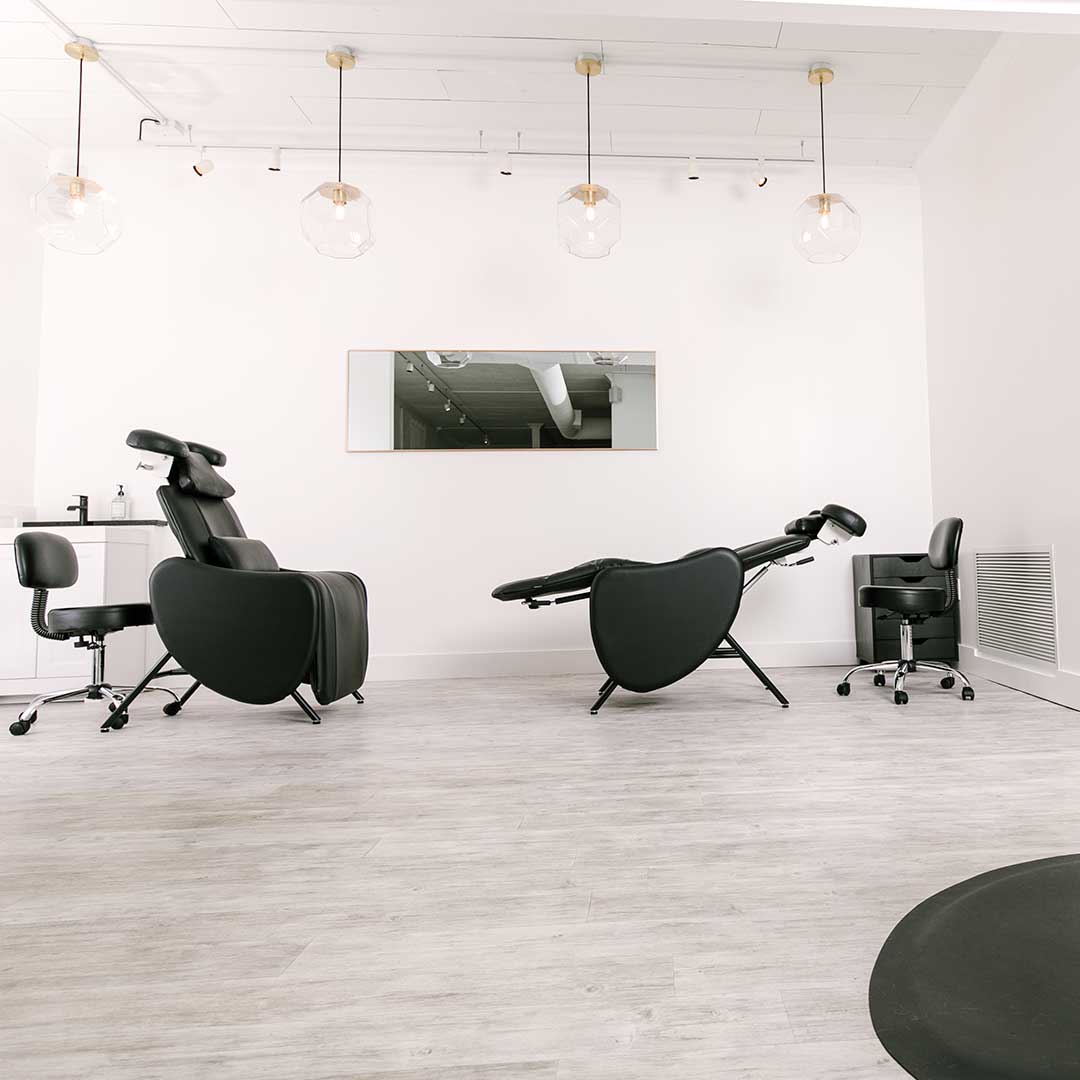 Eyelash Extensions at The Beautiful Co. Salon
We are excited to be offering eyelash extensions! Your time is valuable and this is one of the best ways to save time in your daily beauty routine. We are so grateful to be inheriting all the experience and skill of the Venice Lash team. Their decade of history and training with eyelash extensions in Greenville provides the safest and most reliable experience for even first time lash extension customers.
Read more about lash extensions below, and book a free consultation with any of our lash artists today!
What are eyelash extensions?
The eyelash extensions that our lash artists use are individual eyelashes or fully customized lash fans that are bonded one-by-one to your natural eyelashes. Our lash extensions should not be confused with false eyelashes, pre-made lash fans, or lash clusters that you can purchase at a beauty or department store. Our lash artists customize a lash profile for each and every client, providing the exact volume, length, and look that you desire. The attention to each individual lash makes this the healthiest and best way to achieve your own look, whether you are looking for something natural or more dramatic. Your lash technician at The Beautiful Co. will be able to answer any question you might have about lash extensions.
What is the difference between classic lash extensions and volume lash extensions?
Classic Lash Extensions are individual eyelashes that are bonded one-by-one to your natural lashes. Our lash artists will place 80-90 eyelashes for each eye for an enhanced natural look.
Volume Lash Extensions are made when our lash artists create a custom lash fan made from individual lashes, which are then wrapped around your individual natural lashes. Volume Extensions are perfect for clients who are looking for a more dramatic appearance.
Our lash artists create customized lash profile for each client, which varies the length and thickness of each lash applied, and can even create a blend between Classic and Volume lashes.
How long do eyelash extensions last?
Most of our clients see us every two weeks to get their eyelashes filled in. Eyelashes shed naturally at a rate of about 2 to 5 lashes per day, but every person is different when it comes to lash shedding. There are also two seasons, in the spring and in the fall, where we naturally shed hair at a faster rate, with the autumn shedding season being more pronounced.
You can hold on to all of your lashes longer by following our instructions in our lash care section below!
What does the process look like?
At The Beautiful Co., we are comfortable with walking you through your first time with eyelash extensions. Our lash artists will always start with a consultation where they will listen to your eyelash goals, and start to create your custom lash profile for your perfect mix of length and volume.
The process for lash extensions begins before your appointment! We suggest avoiding any kind of waterproof mascara and to arrive without any eye make-up, oils, eye creams, or lotions on or near your eyes. You will get the best results if our lash artists have a completely clean set of lashes to work on. Most importantly, please inform your lash tech of any known or suspected allergies so we can take appropriate precautions.
During your appointment, you will need to keep your eyes closed and remain as still as possible. We expect you to communicate with your lash artist immediately with any discomfort. Many of our clients simply relax and listen to music or podcasts while they get their lashes done. The best part of the process is seeing your brand new lashes!
How much do eyelash extensions cost?
Pricing for eyelash extensions can range anywhere from $200 to $300 for a full set and depends on the level of volume desired.
Where do the eyelash extensions come from?
We use a custom mix of air mink synthetic lashes from Venice Luxury Lash Brand, an animal cruelty-free company. Our lashes are specially perforated on the inside to create the lightest lash extension possible. This allows us to keep the integrity of the natural lash, while being able to add more length and thickness than a typical lash extension.
How should I take care of my lash extensions?
Taking care of your lashes ensures that you have the best possible experience and most importantly, keep them for a longer period of time. We recommend using a lash wand to brush your eyelashes daily in order to keep them clean and free of contaminants. Partner your brushing routine by gently cleansing your lashes several times a week. We have also found that using oil-free and glycol-free products and sleeping on silk or satin pillowcases work well for ourselves and our clients.
There are also many things that you should avoid when caring for lash extensions. For the first 24 hours after application, avoid getting your lashes wet, and also avoid any saunas, hot yoga, or spray tans. You will want to keep your lashes away from any direct heat sources like your blow dryer or steam. Avoid sleeping on your face if possible, and steer clear of mascara or eyelash curlers, you don't need them anymore! Lastly, picking, pulling, or rubbing your eyelashes is the quickest way to lose them.