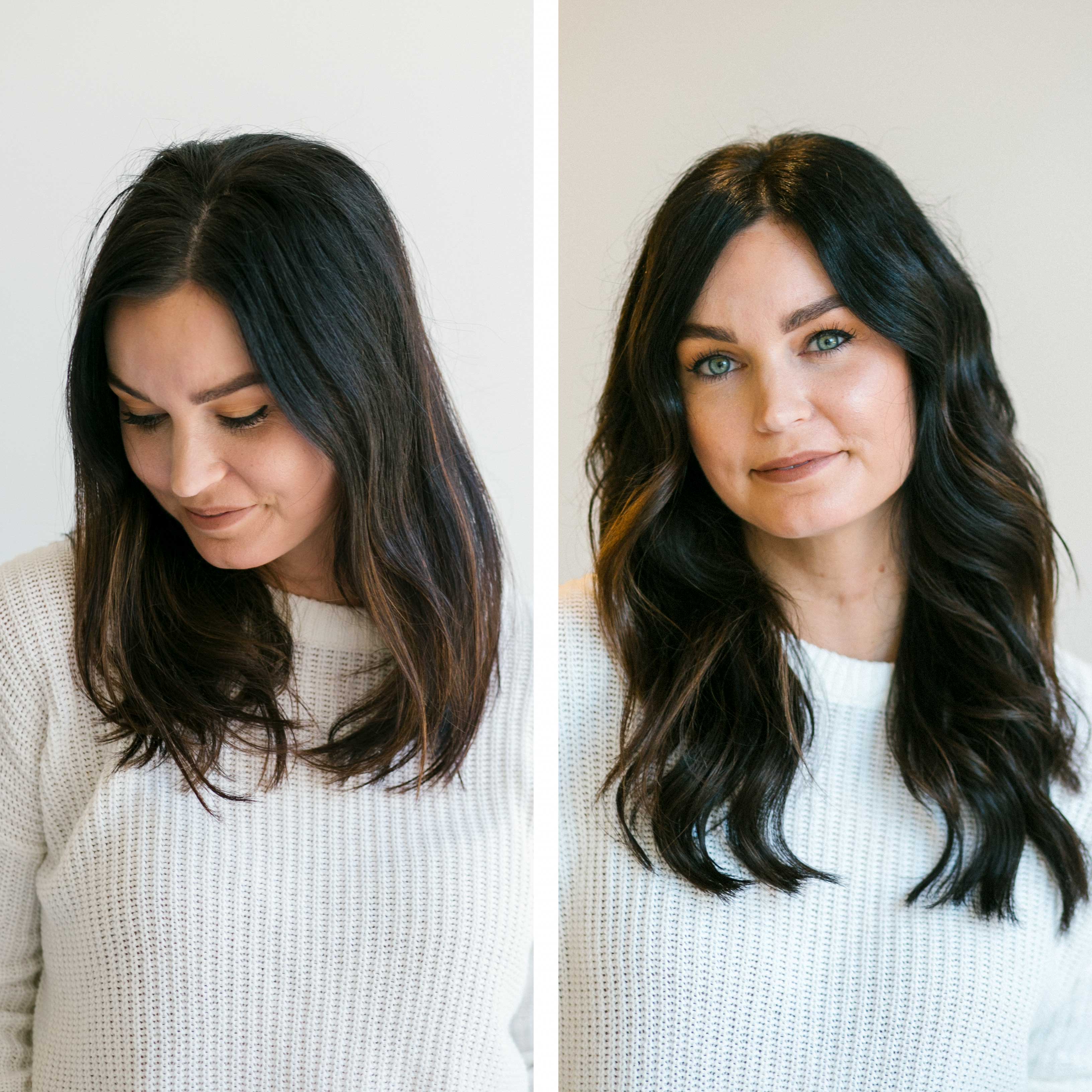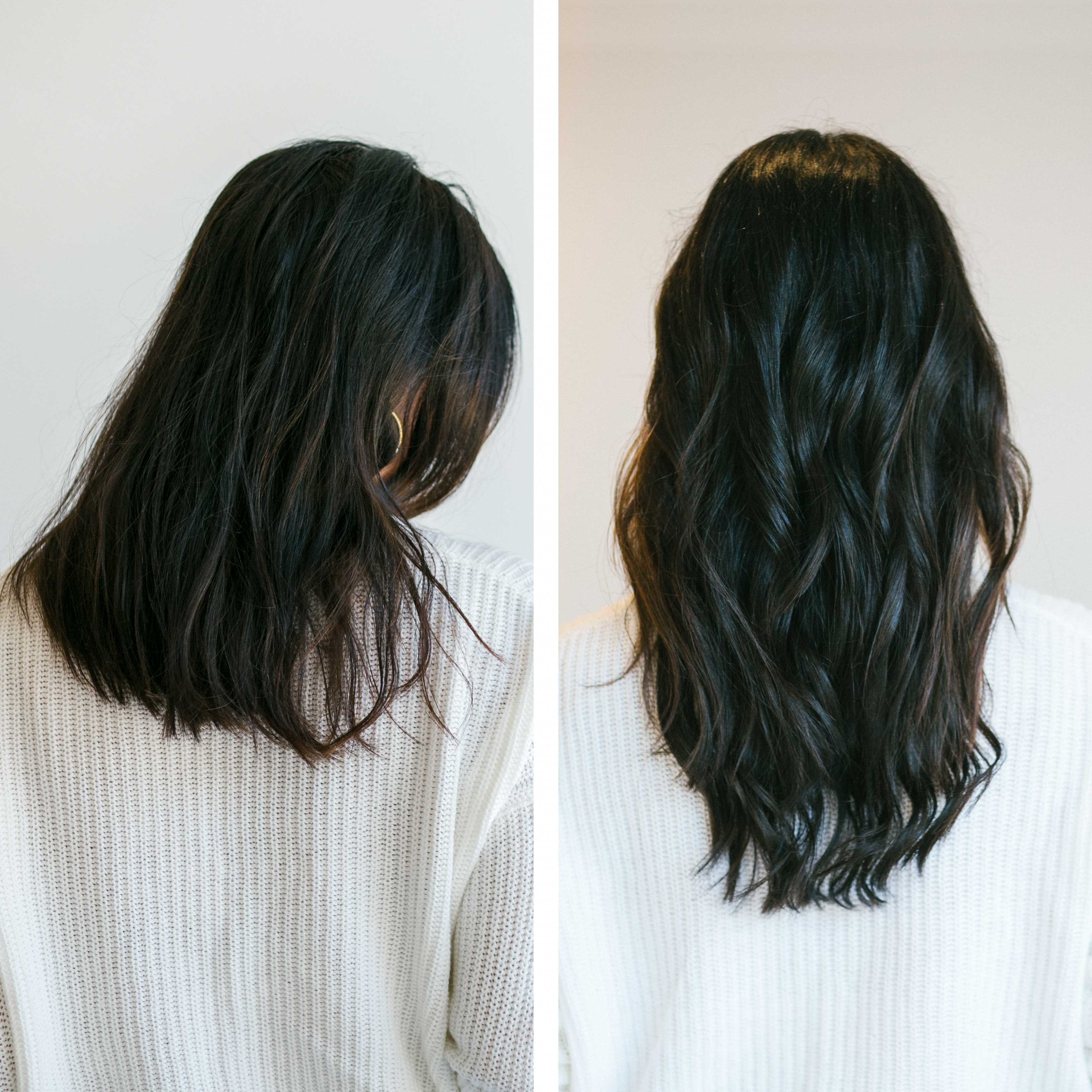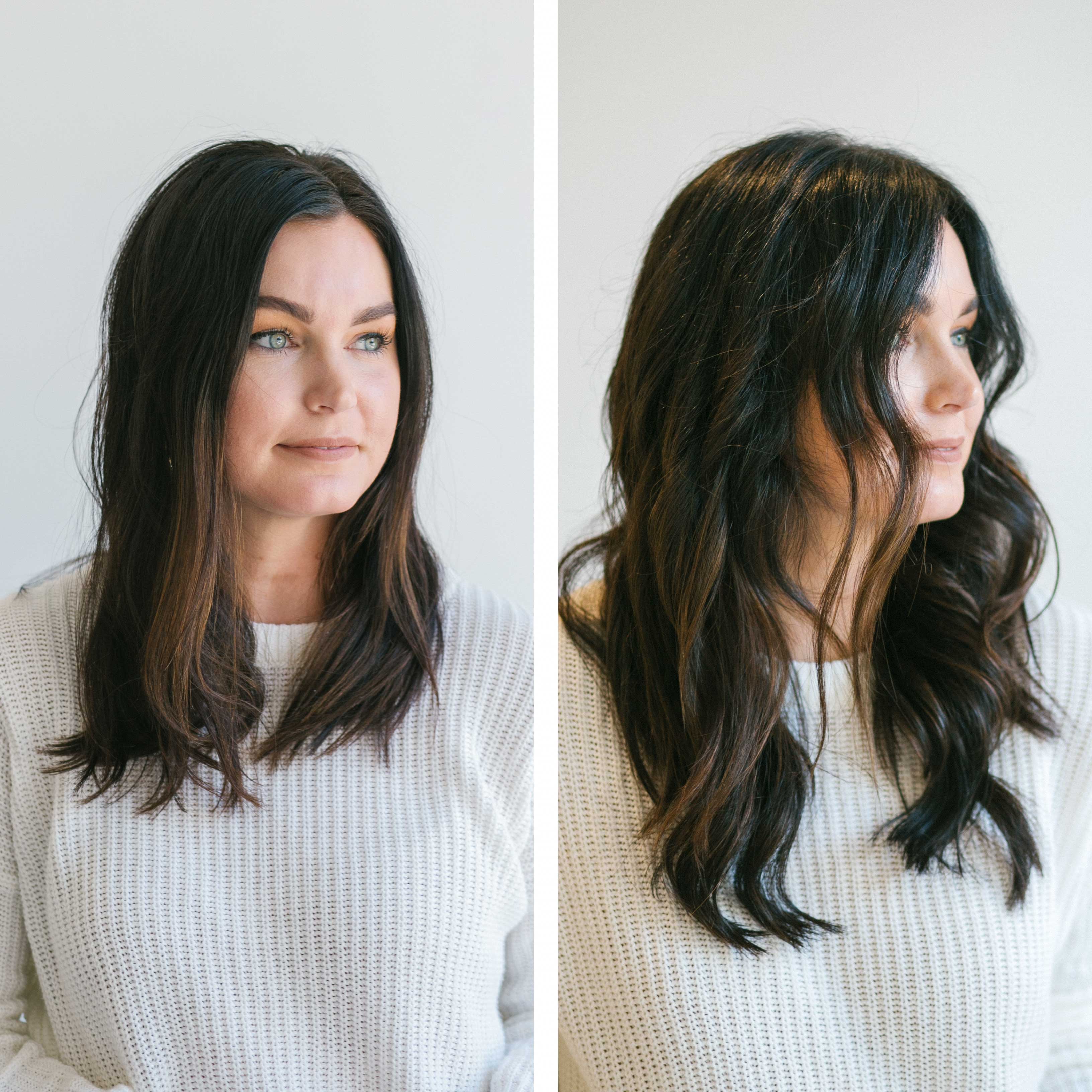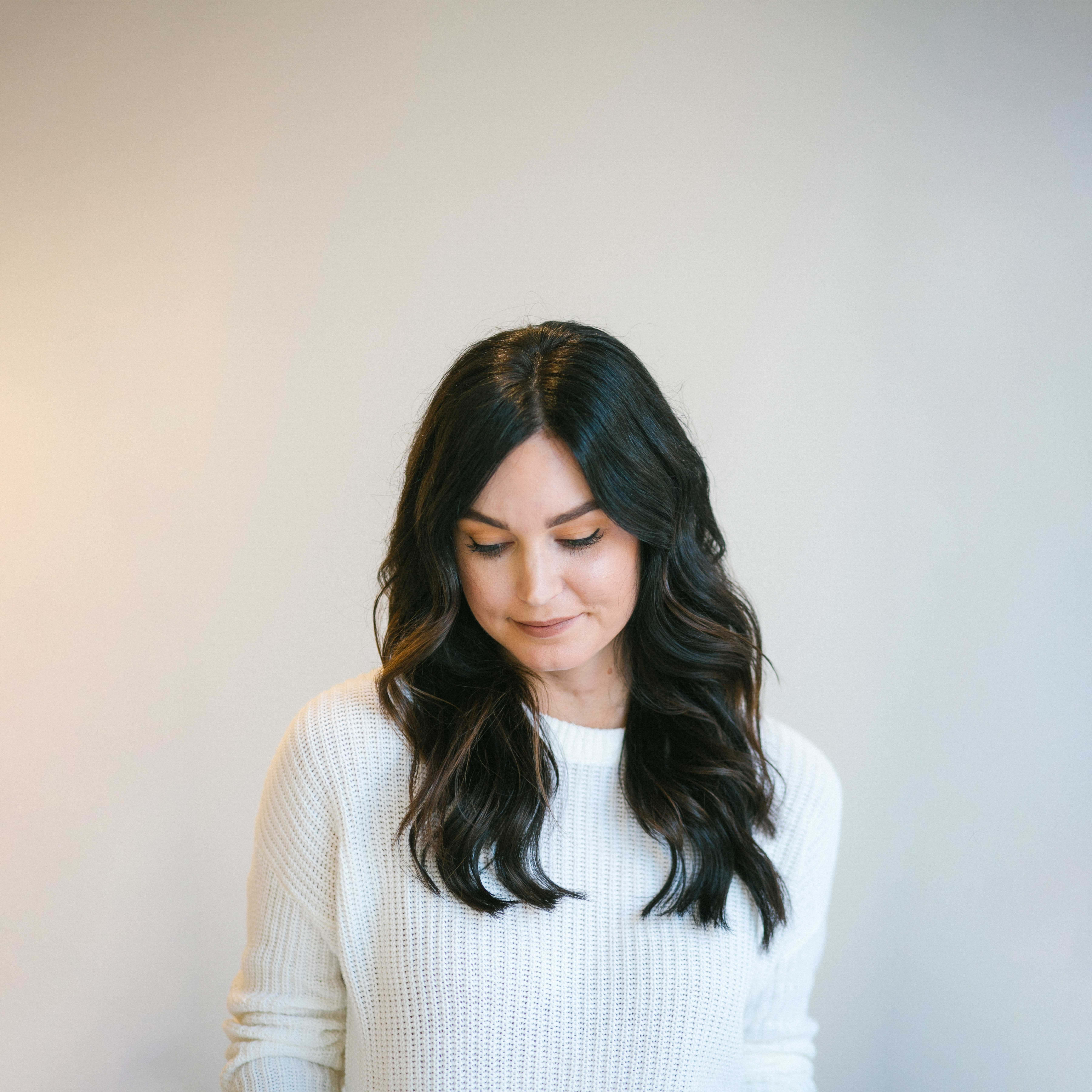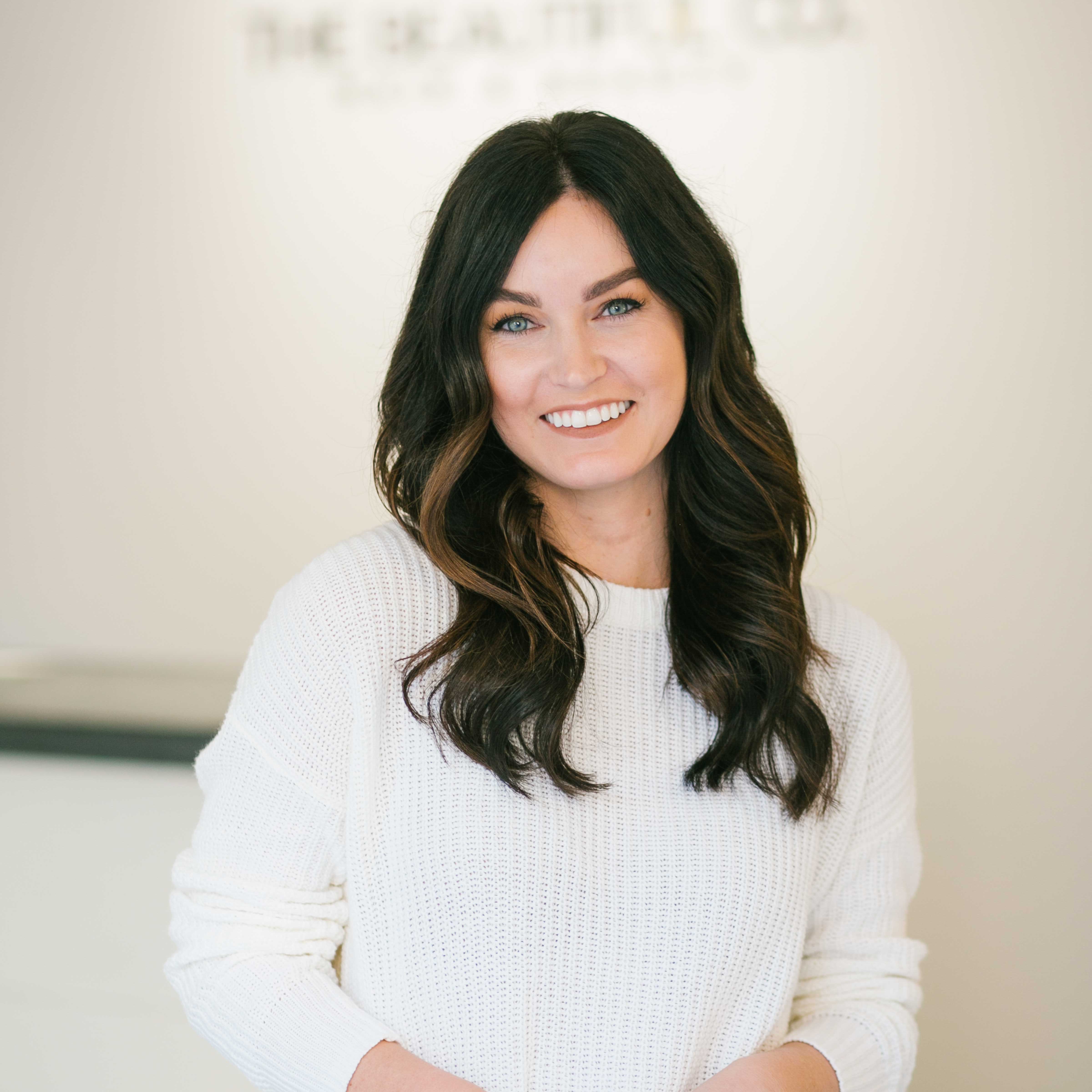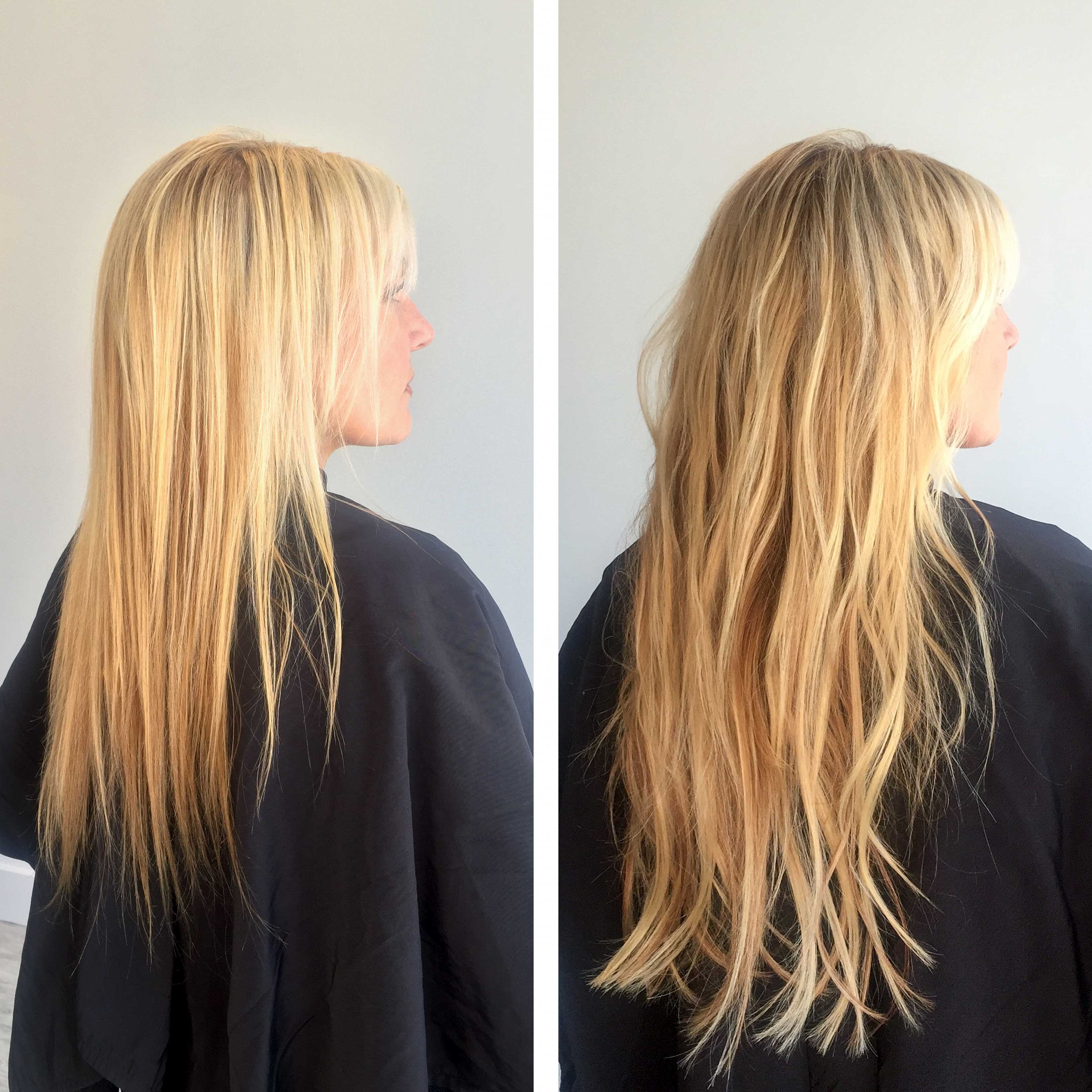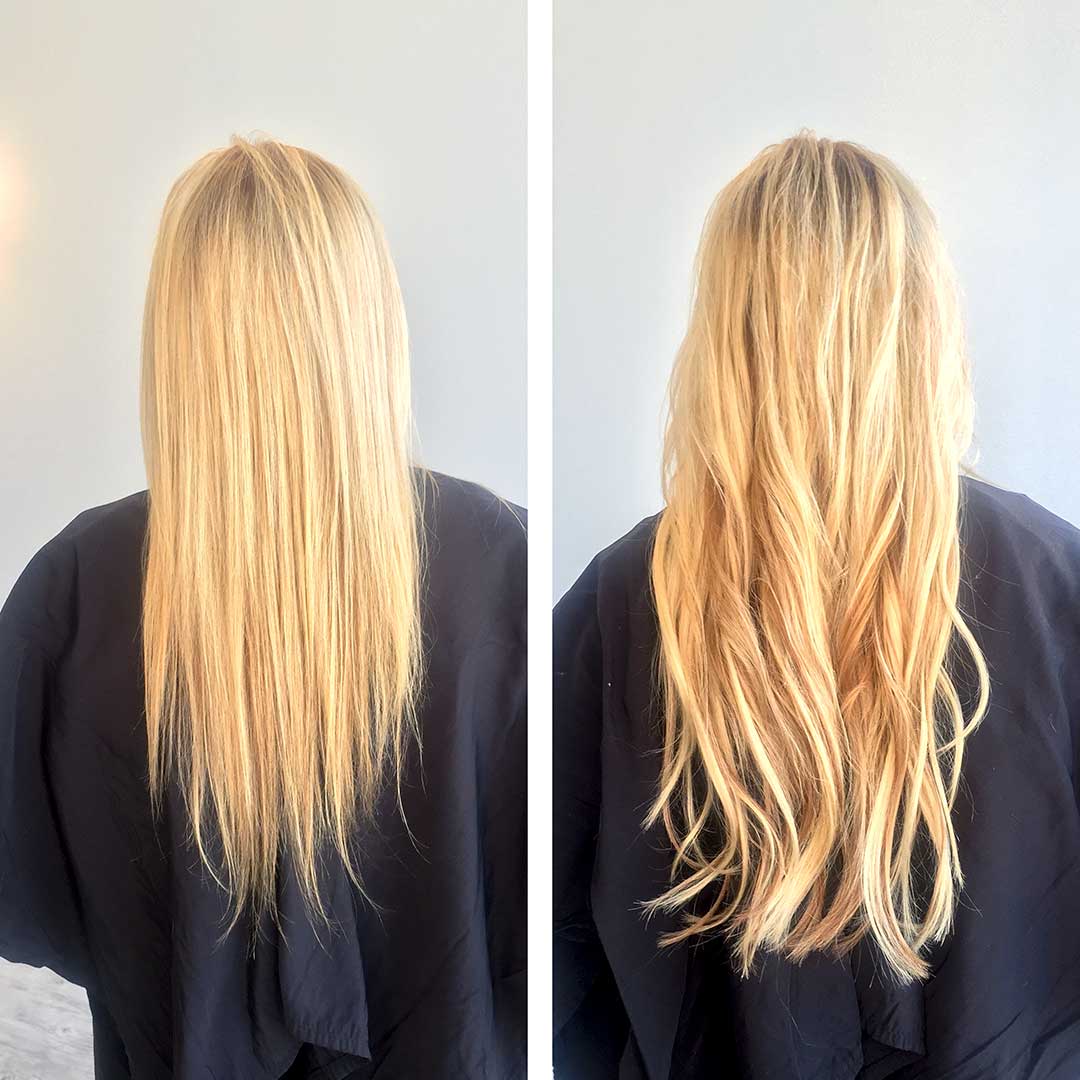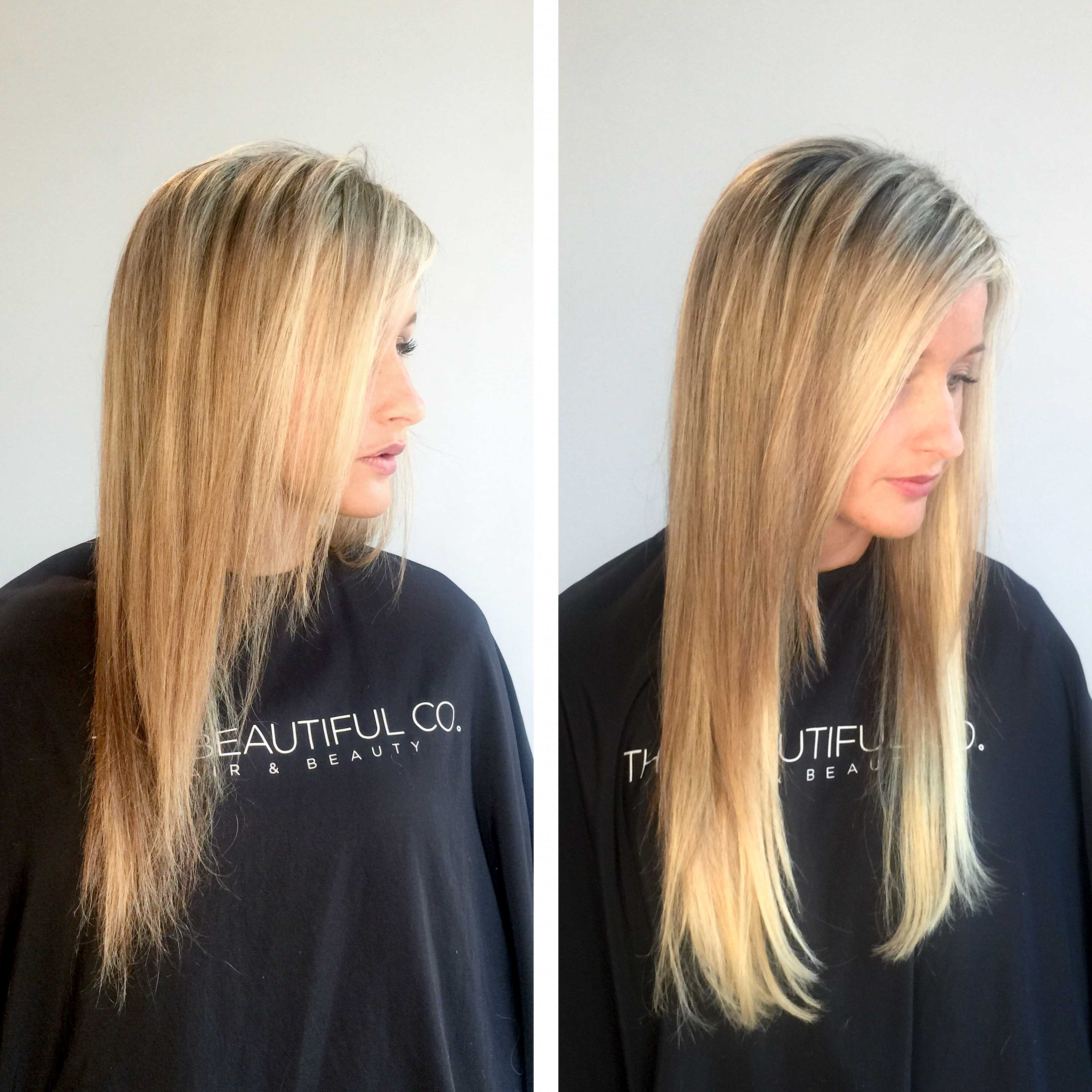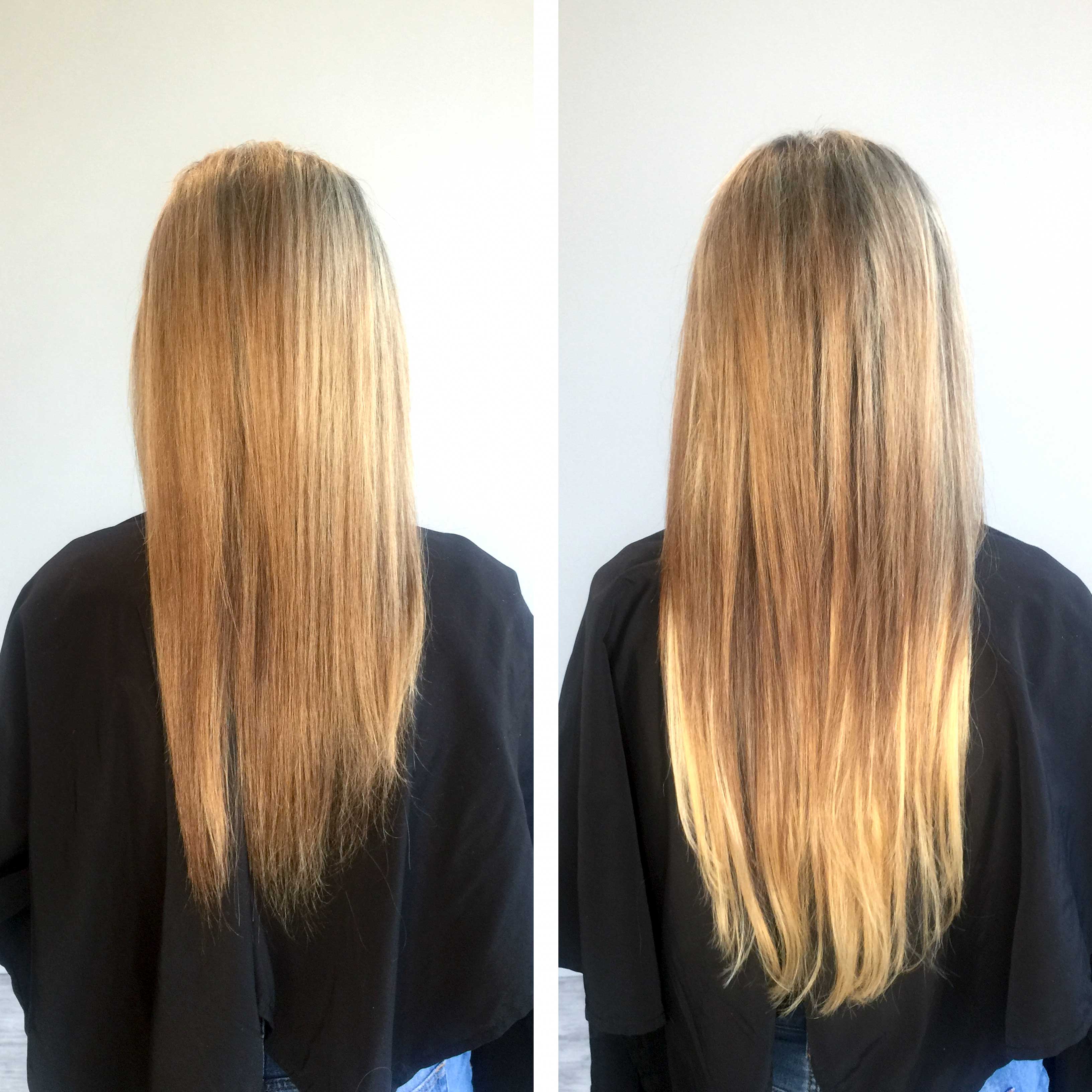 Keratin Fusion Hair Extensions at The Beautiful Co. Salon
Our stylists have been working with fusion hair extensions for over 12 years, and still believe that they are the best permanent hair extensions when our clients are searching for ultimate comfort, flexibility in styling, and the highest level of concealment and invisibility. Read more about these extensions below, and book a free consultation with any of our stylists today to see if fusion extensions are the right fit for you!
What are keratin fusion hair extensions?
Keratin fusion or bonded hair extensions are strands of about 350-375 individual hairs that are attached to your existing hair and can add length, volume, texture, highlights, lowlights, or all of the above. When fusion hair extensions are added by a trained professional, you should be able to wear, color, and style your new hair as if it were your own natural hair. The best part about keratin fusion hair extensions is that you can try just a few to see how you like them. If you are looking for a more dramatic transformation, our Hand Tied Hair Extensions might be a better fit for you.
Keratin fusion extensions are also called hot fusion extensions or bonded hair extensions, and there are a wide variety of individual bond types including i tip, u tip, flat tip, and k tip. We are currently using flat tip extensions from SHE by SoCap. Because these hair extensions are individually bonded strands, our experience shows that a flat tip more naturally fans out the hair strands for the most seamless blend.
Will the heat from fusion extensions damage my hair?
No. When installed by one of our professional stylists, we are using specialty tools that limit the amount of heat applied to 200 degrees Fahrenheit, well below the 350 degrees that your hair can normally withstand before beginning to break down.
How long do keratin fusion hair extensions last?
In our experience, fusion hair extensions should last up to 3 months, mostly depending on how much hair you had to begin with. Bonded hair extensions left in the hair longer than 3 months can result in unnecessary damage to your healthy natural hair and it is more difficult to keep them hidden and appearing seamless. Attaching extensions to shorter hair requires more frequent maintenance. You can also get more life out of your extensions by taking good care of them! We recommend brushing regularly, staying out of salt water and chlorine, using paraben and sulfate-free shampoo and conditioner, and making sure your hair is dry when you sleep to have the best experience with hair extensions.
What does the fusion extension installation process look like?
At The Beautiful Co., we are comfortable with walking you through your first time with keratin fusion extensions. We start with a free consultation where we listen to your hair goals, and come up with a solution together that helps you achieve them. During the consultation, we will find the exact match for your hair color, length, and texture. If you want to try a few extensions without making a large commitment, we can do that too. Once we decide on a plan, we will make your extension appointment and require a pre-payment to order your hair extensions. When your appointment date arrives, we will prep your hair and begin bonding the extensions to your existing hair. This involves gently heating a keratin bond that will join the extension strand with your existing hair. We usually finish with a cut and style, where you can finally see the amazing results!
How much do fusion hair extensions cost?
We price our fusion hair extensions per strand. You can think of a strand as about 350-375 individual hairs. Strands are grouped in packs of 10, and for each pack, pricing starts at $125.00. This price includes the hair and installation.
Where do the hair extensions come from?
Our hair is sourced in India and distributed through SHE by SoCap, who treats and conditions the hair in Naples, Italy. We require all hair to be 100% natural human cuticle intact Remy hair, which means it is the highest quality and also oriented in the same direction as your existing hair to prevent tangling. The only processing the hair undergoes is a keratin infusion, which serves to strengthen and smooth the hair. We have found that Indian hair is naturally a bit coarser than European hair and results in having extra good hair days in your week.
How should I take care of my fusion extensions?
We recommend brushing regularly with a special hair extension brush, staying out of salt water and chlorine, using paraben and sulfate-free shampoo and conditioner, and making sure that your hair is dry when you go to bed at night. We also suggest using Know Knott made by Original & Mineral, which is a leave-in conditioner detangling spray.