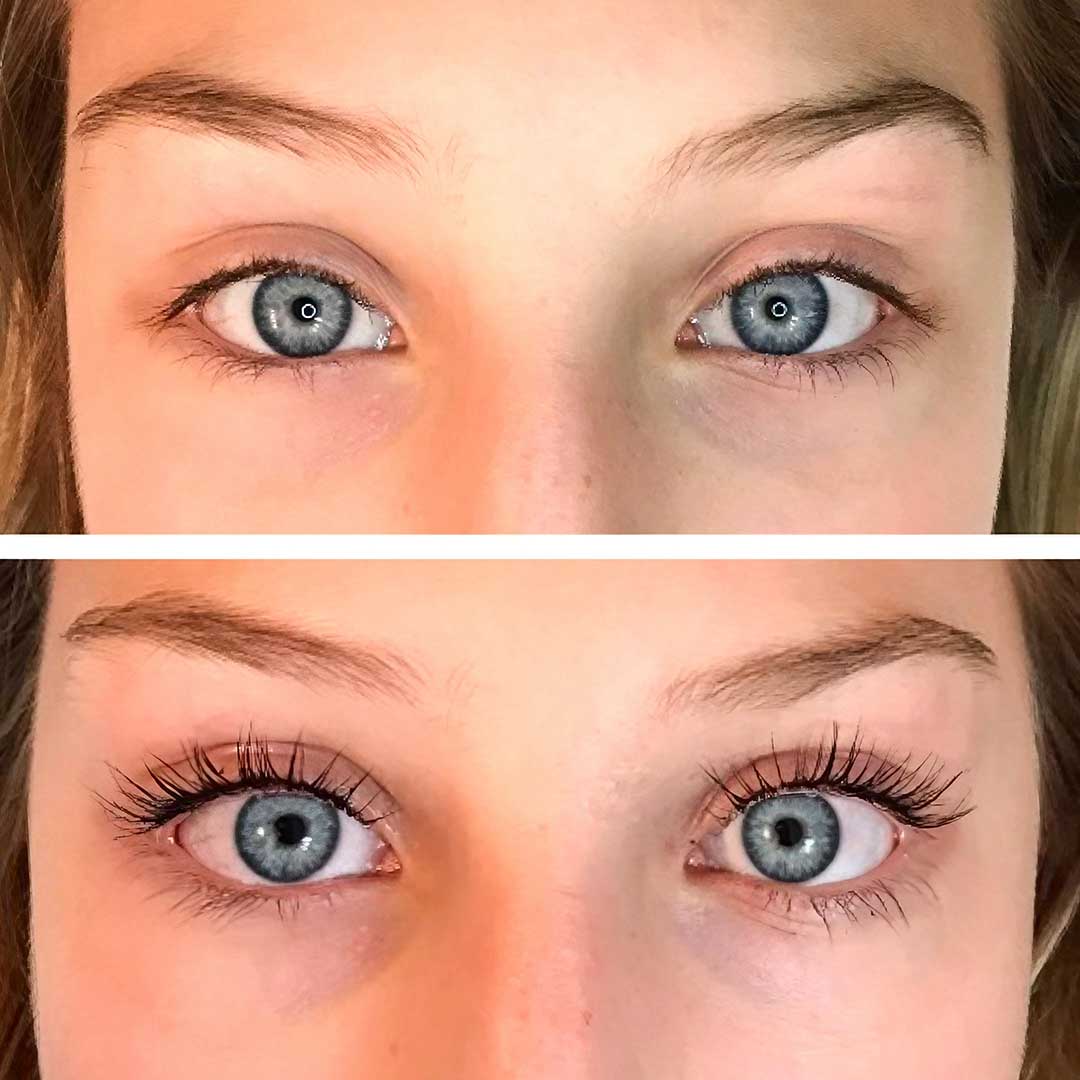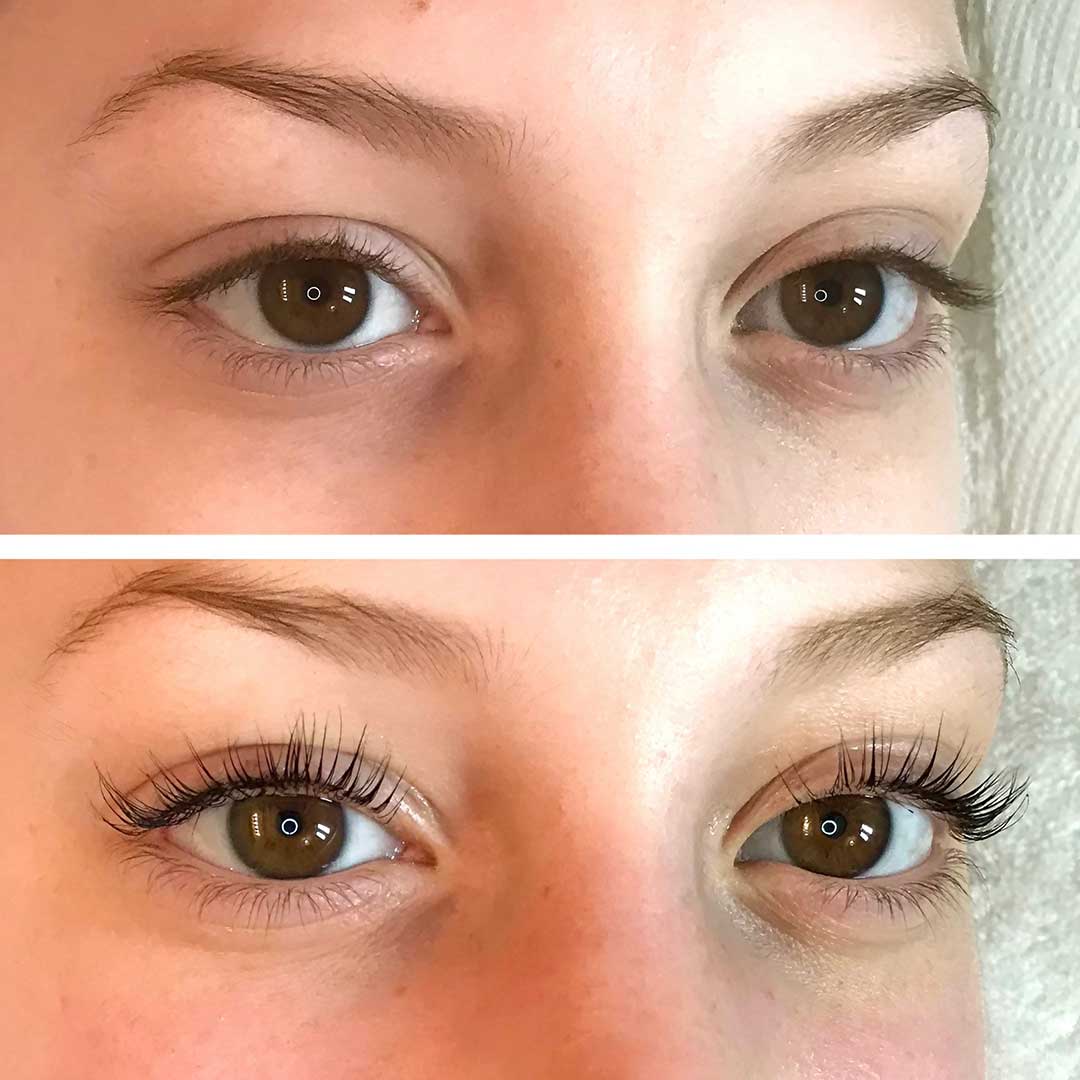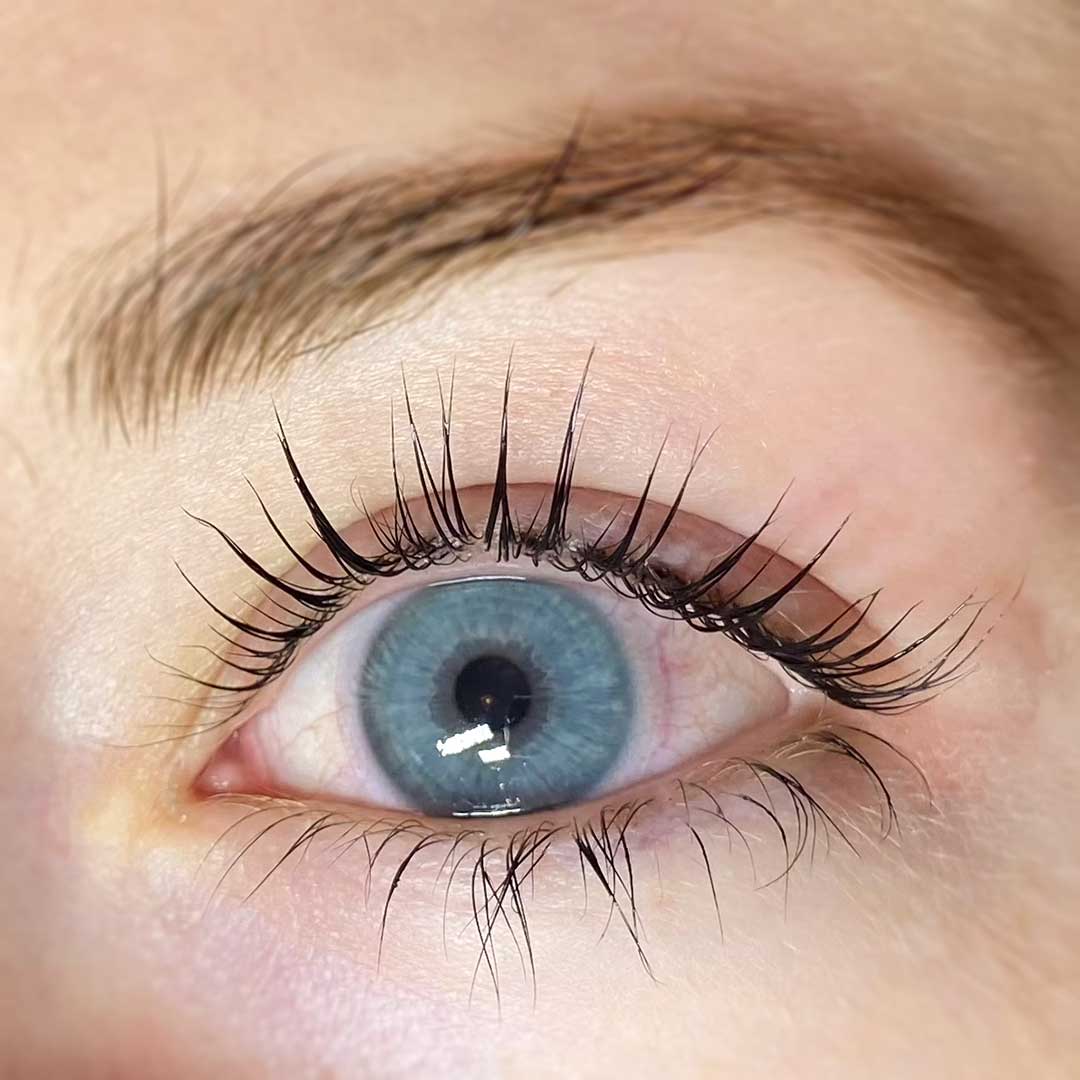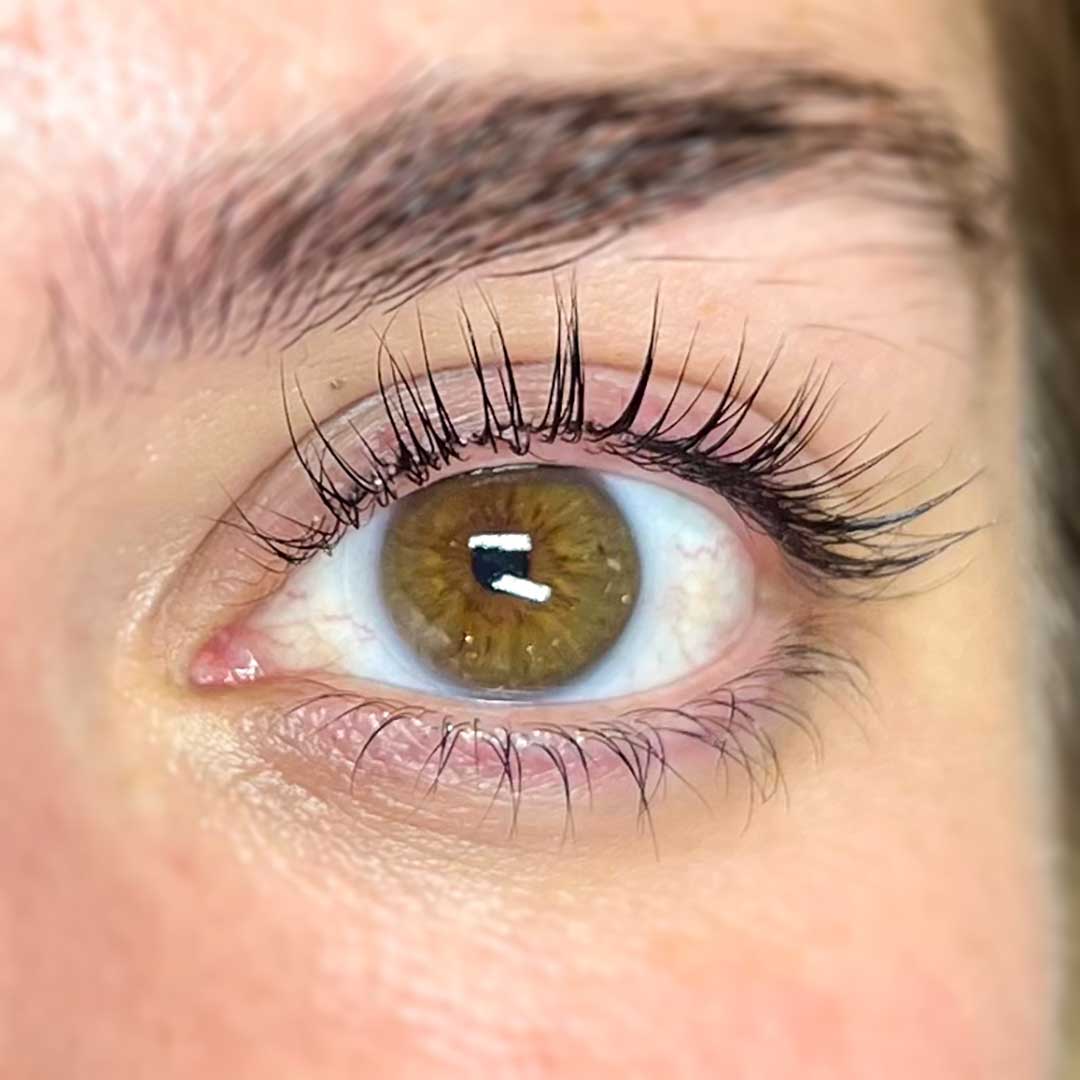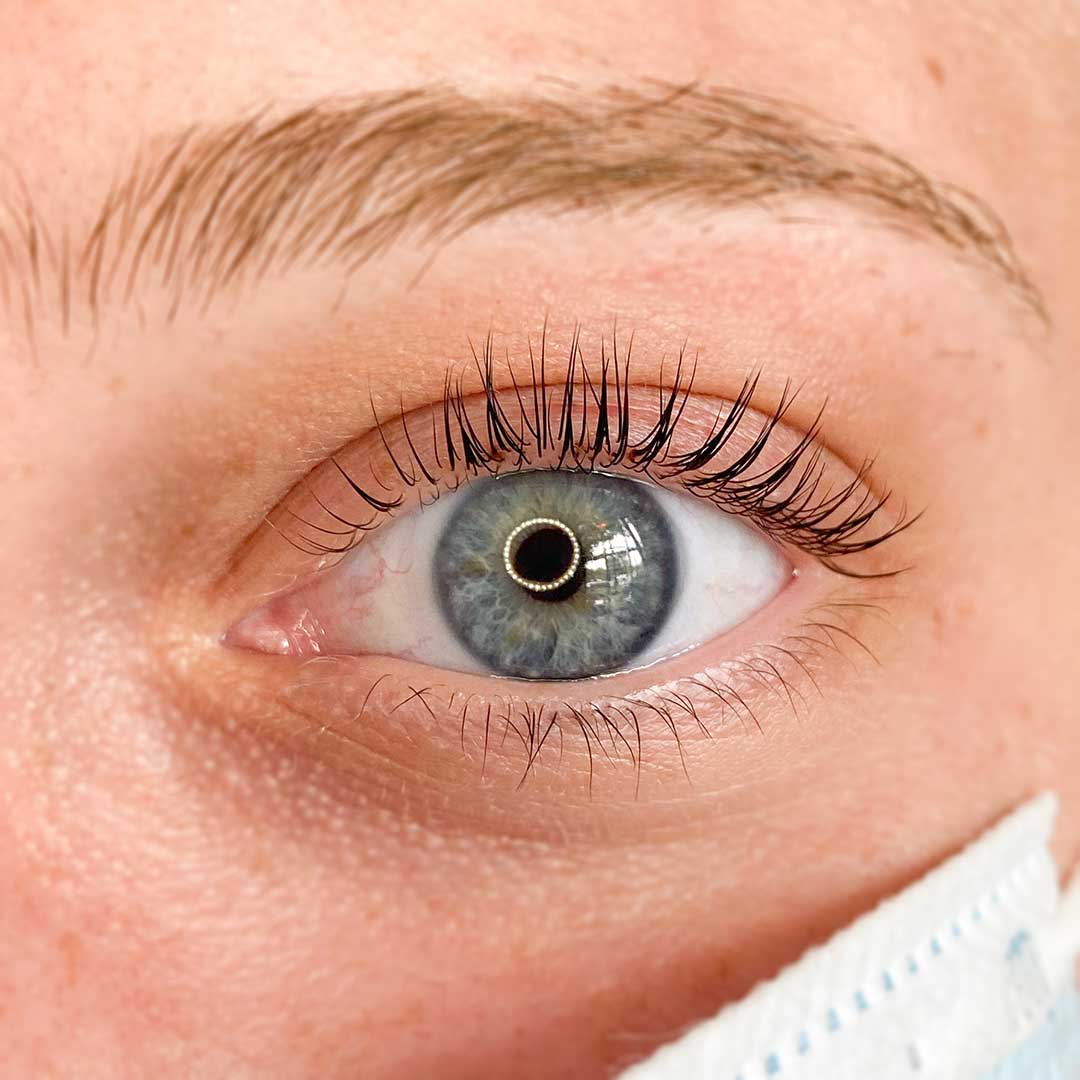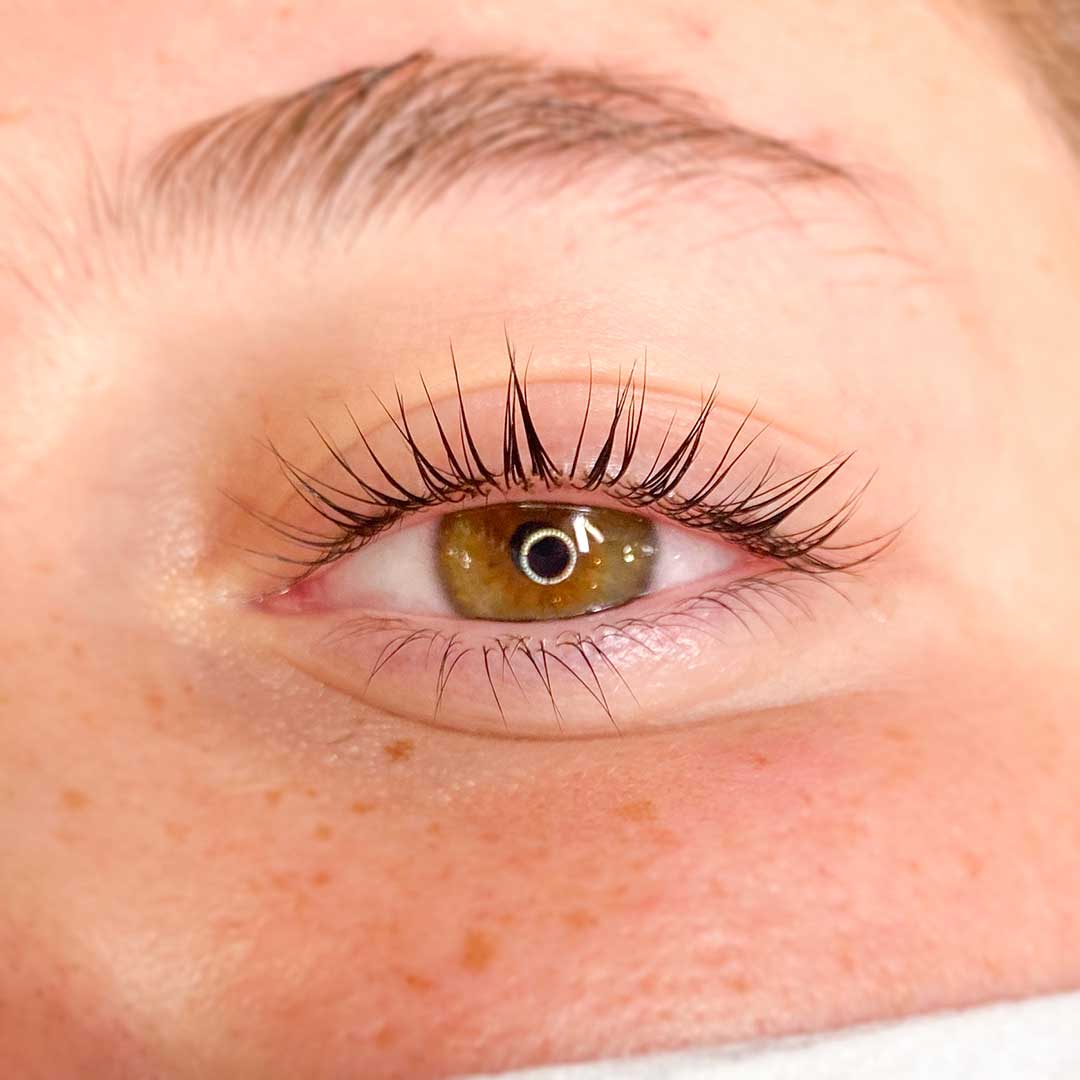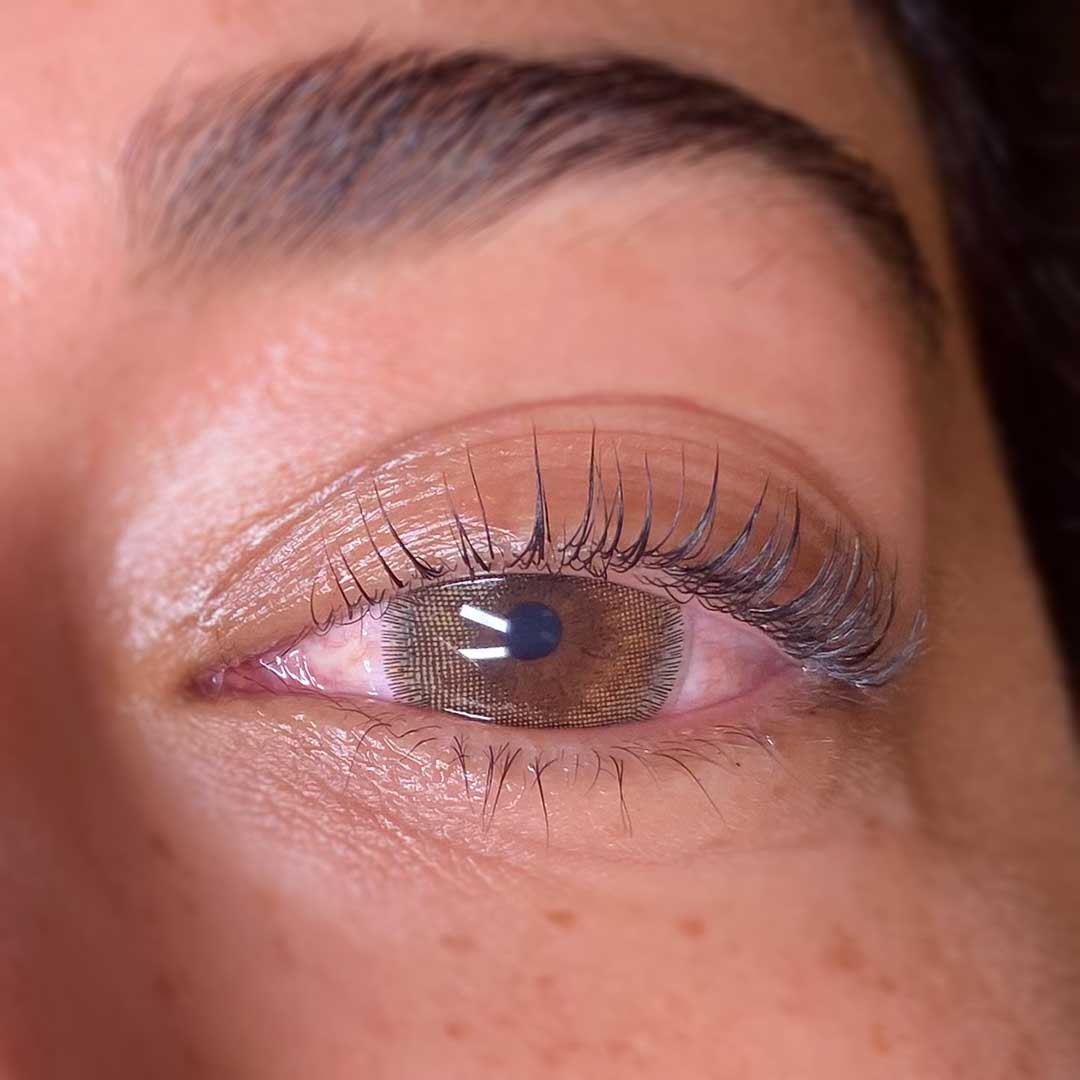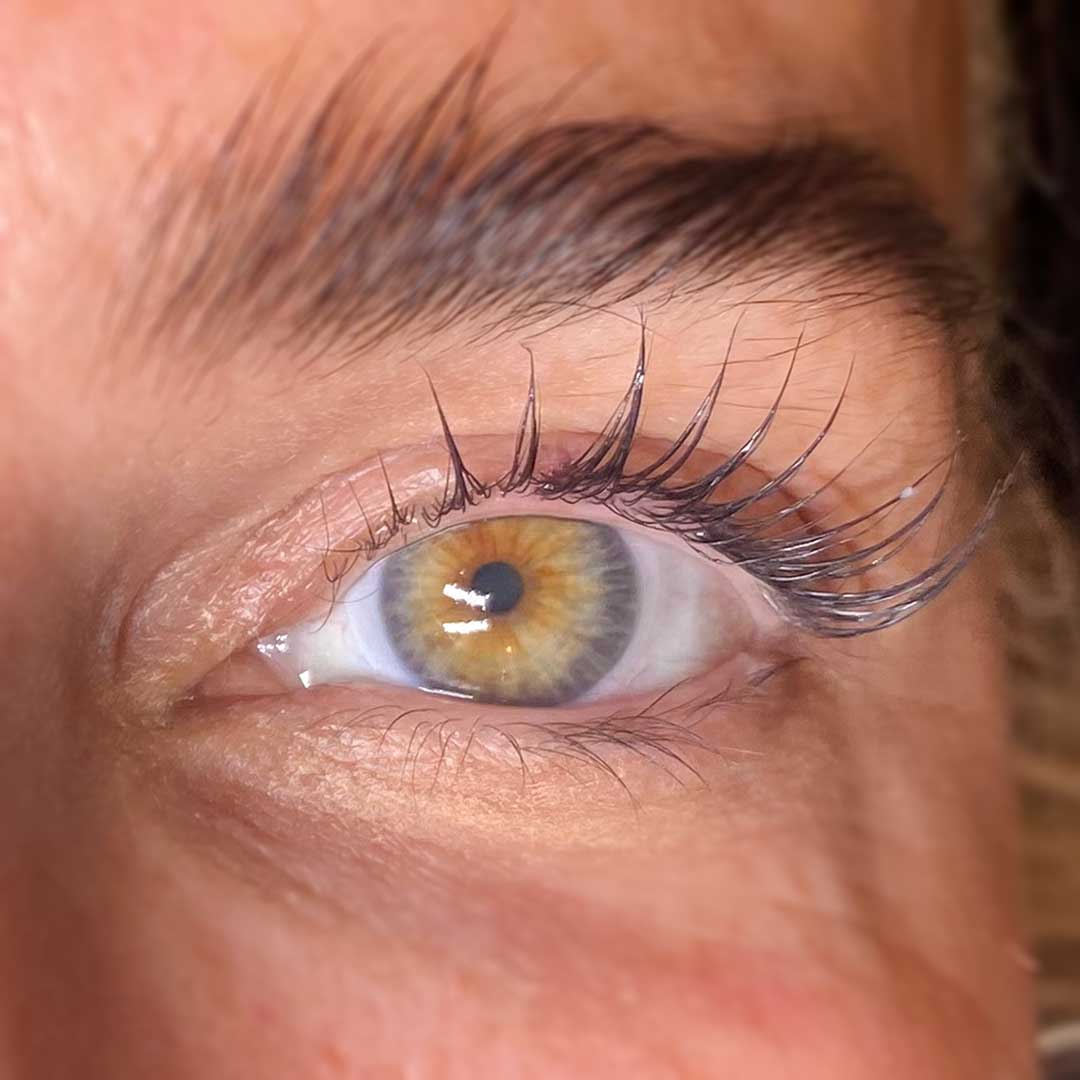 Lash Lift and Tint
If you are looking to enhance your natural lashes without the maintenance, lash lifts might be a perfect fit. Adding curl and tint improves the whole appearance of your eyes and your confidence. Lash lifts enhance the brightness of your eyes and can even help you look more awake.
Here are some of the benefits of Lash Lifts:
Natural Enhanced Look
Lash Lifts enhance your natural lashes by curling and lifting, resulting in a more natural appearance. A great fit for people who prefer a subtle enhancement rather than the more dramatic look achieved with Lash Extensions.
Low Maintenance
Lash Lifts can last anywhere from 4-6 weeks or longer depending on your natural growth cycle and don't require any additional maintenance in between appointments. Use with or without mascara to achieve your desired look.
Sensitivity Approved
Lash Lifts use no adhesive and can be a great fit if you have allergies or sensitivity to Lash Extensions.
We pair all of our Lash Lifts with a Lash Tint using custom colored dyes to enhance your natural lashes even further.
Call us or book a Lash Lift appointment with one of our Lash Artists today!
What are Lash Lifts?
A Lash Lift, sometimes called an Eyelash Perm, is a beauty treatment that aims to enhance the appearance of the natural eyelashes. It is a semi-permanent procedure that gives the lashes a longer, fuller, and more lifted look.
Should I get a Lash Lift or Lash Extensions?
Lash Lifts can be a better fit for people who find Lash Extensions uncomfortable, or do not have a lifestyle or schedule that allows the maintenance and fills required with Lash Extensions. It's can also be a better fit for those who want a result that is more dramatic than their natural lashes, but more subtle than Lash Extensions.
Your Lash Artist will be able to advise you based on your experience and history with eyelash services.
How Long Does a Lash Lift Last?
In our experience Lash Lifts can be expected to last from 4-6 weeks for most people.
How Much Does a Lash Lift Cost?
Our Lash Lift and Tint costs $120.
What does the process look like?
At The Beautiful Co. we are comfortable with walking you through your first Lash Lift. Our Lash Artists will always start with a consultation where they will listen to your eyelash goals and create a plan.
The process for Lash Lifts begins before your appointment! We suggest avoiding any kind of waterproof mascara and to arrive without any eye make-up, oils, eye creams, or lotions on or near your eyes. You will get the best results if our lash artists have a completely clean set of lashes to work on. Most importantly, please inform your lash tech of any known or suspected allergies so we can take appropriate precautions.
During your Lash Lift, one of our Lash Artists will apply a special lifting solution to your eyelashes, which helps to curl and lift them. Next, your Lash Artist will shape and set your lashes in place using a silicone mold and they will finish with a custom tint. The entire process takes one hour.